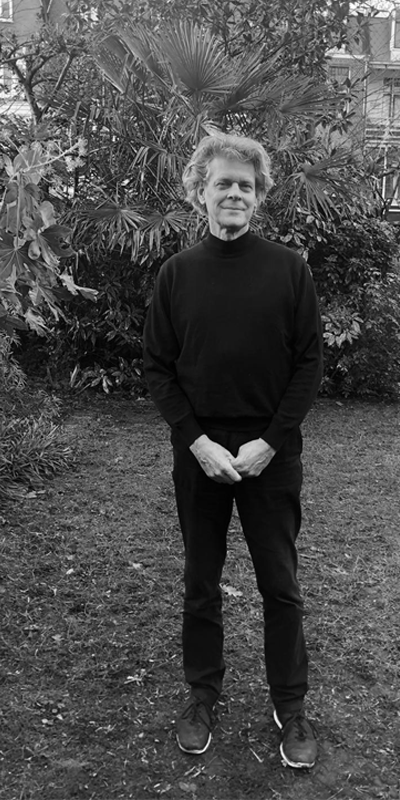 Antoni Folkers (1960), is an architect and urbanist (PhD Delft University of Technology 2010). He worked as researcher and designer in Africa since 1984 for the University of Amsterdam, the Institute for Tropical Building (IFT) and L+P Architects. In 1993, he cofounded FBW Architects with offices in Manchester, Dar es Salaam, Utrecht, Kampala, Nairobi and Kigali. In 2001, he cofounded ArchiAfrika, platform for research and news on African architecture, in 2010, he cofounded African Architecture Matters. Antoni Folkers published articles and books on architectural subjects, amongst which Modern Architecture in Africa together with Belinda van Buiten (2nd edition 2019).

Role
Igniter and conceptualiser

Career starting point
Wanted to be trained as an Egyptologist, artist, environmentalist, cello player...found out however, that playing with old fashioned Lego was my favourite and became TUDelft trained architect and urbanist

Influenced by
Walter Emery and Hassan Fathy, Nelson Mandela and Julius Nyerere from far away, Jan Scholtens Folkers, Herman Hertzberger, Georg Lippsmeier, Coen Beeker, Nicola Colangelo and Rudi van Winkelhof from close by.

Why Architecture/urbanism?
Read Vitruvius

Design principles
Discretio. Observing, listening and feeling the client, the wind in the trees, man-made and wild environment, colour of the sky. And be the hand that draws the building of what it wants to be

Focus
Tropical architecture and urbanism, but also architectural history and conservation.

Formula for success
What is success? Making money? Being fulfilled? Get recognition?