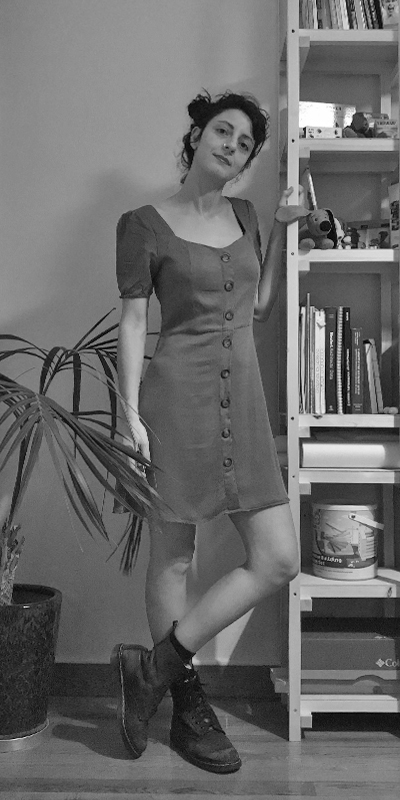 Alexandra Papadaki graduated from the department of Architecture and Engineering at Democritus University of Thrace in Xanthi, Greece (BSc./MSc. 2011) and continued her studies in Design for Sustainable Development at Chalmers University in Gothenburg, Sweden (MSc. 2014).
A design studio in Zanzibar's Stone Town back in 2013 led to a master thesis for an architectural insight for the urban metamorphosis of N'gambo in Zanzibar. After her studies she started collaborating with African Architecture Matters and the department of Urban and Rural Planning (DoURP) in Zanzibar. In parallel, she co-founded AforA architects and worked on private projects in Tanzania.
While starting at FBW, Alexandra founded Openscape; a participatory design workshop, in Crete, Greece which developed into multiple collaborations between the Netherlands, Tanzania, Uganda and Greece.
Role
Project Architect, Site supervisor
Career starting point
The old and traditional stone buildings and settlement were my inspiration to study architecture and engineering and the contemporary challenges made me decide to do my masters in Design for Sustainable development.
Influenced by
Aris Konstantinidis, a greek modernist architect/writer from the 30s till 90s and Jane Jacobs, an American journalist/activist from the 60s-70s
Why architecture?
Because architecture can be a great tool for activism and education leading to social and environmental change.
Design principles
Working with: respect of heritage, culture and history, recognition of context locality, environmental responsibility and participatory and inclusive methods. Working for: social equity, environmental sustainability, knowledge sharing and promotion of the above design principles.
Formula for success
Context sensitive, adaptive, critical and inquisitive, collaborative, accumulating expertise (listening), practice oriented and always (pro)active.
Obstacles for the profession
Sometimes it's hard to get the opportunity to prove how sustainable design practices and planning methodologies are better alternatives and eventually a better investment.