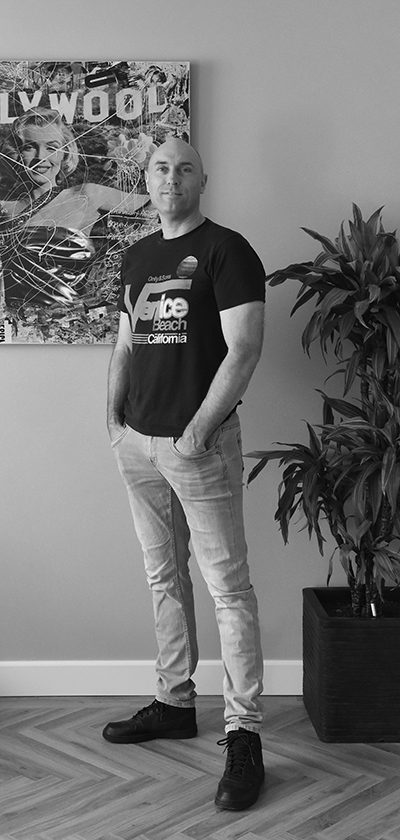 Thierry van Baggem has been part of FBW architects since 1995. After he graduated as a Bachelor of Built Environment (B BE) at the University of Applied sciences in Utrecht, he was involved in numerous projects in the Netherlands and East Africa.
Role
Designer and architectural engineering.
Career starting point
The days I spend with my father doing what he did best; being a master carpenter.
Influenced by
Richard Neutra, Morris Lapidus, Geoffrey Bawa, Oscar Niemeyer and David Chipperfield.
Why architecture?
Everything is architecture. Even a tree is architecture, but I can't build a tree, I can build a house.
Design principles
Clean and clear architecture.
Formula for success
Be adaptive, open for innovations and most important listen to your clients.
Obstacles for the profession
There are no real obstacles but if one crosses your path be adaptive, use your imagination and find a
way around.